Learn German by BSL
British School of Language helps students with learning the online German course at all levels with the help of knowledgeable mentors.
BENEFITS OF JOINING THE BRITISH SCHOOL OF LANGUAGES FOR LEARNING GERMAN.
Learn from a highly qualified and experienced mentor
We at BSL provide classes from a certified trainer who has completed appropriate training and has enough experience to guide others in terms of the German language. They follow a methodical approach throughout the training period so that students could attain the best in terms of acquiring knowledge of a language.
Group learning and personal classes option available
Both group and individual learning options are available as per the student(s) requirement. The maximum batch size is 5, so individual attention could be given to each one. The personal learning option is one of the best available options in terms of learning for those who work at rigid office hours and could hardly spare time for regular classes. So in personal session course would be customized and planned as per the student(s) availability.
Best study material
It took years involving hard work and determination to provide the best study material to our students. Best keep updating it from time to time, well researched and effective study material for all our students
Books are available on Amazon and Flipkart to buy
Our books are available on Amazon and Flipkart so there is no wait to get the books delivered to your doorstep by an institution you may easily order and get them delivered as soon as possible.
Tremendously judicious charges
British school of languages provides German language classes at a very reasonable fee, charges are according to the levels opted for as there are six levels to be done A1, A1, B1, B2, C1 and C2 fee starting with 12700 onwards for the initial levels and it goes up once a learner reaches to intermediate or Advance level.
Individual and Group sessions are available
Bsl provides group and individual sessions, so that learners may pick the most suitable option as per their requirements. In a group, the batch strength is a maximum of 5 students at a time.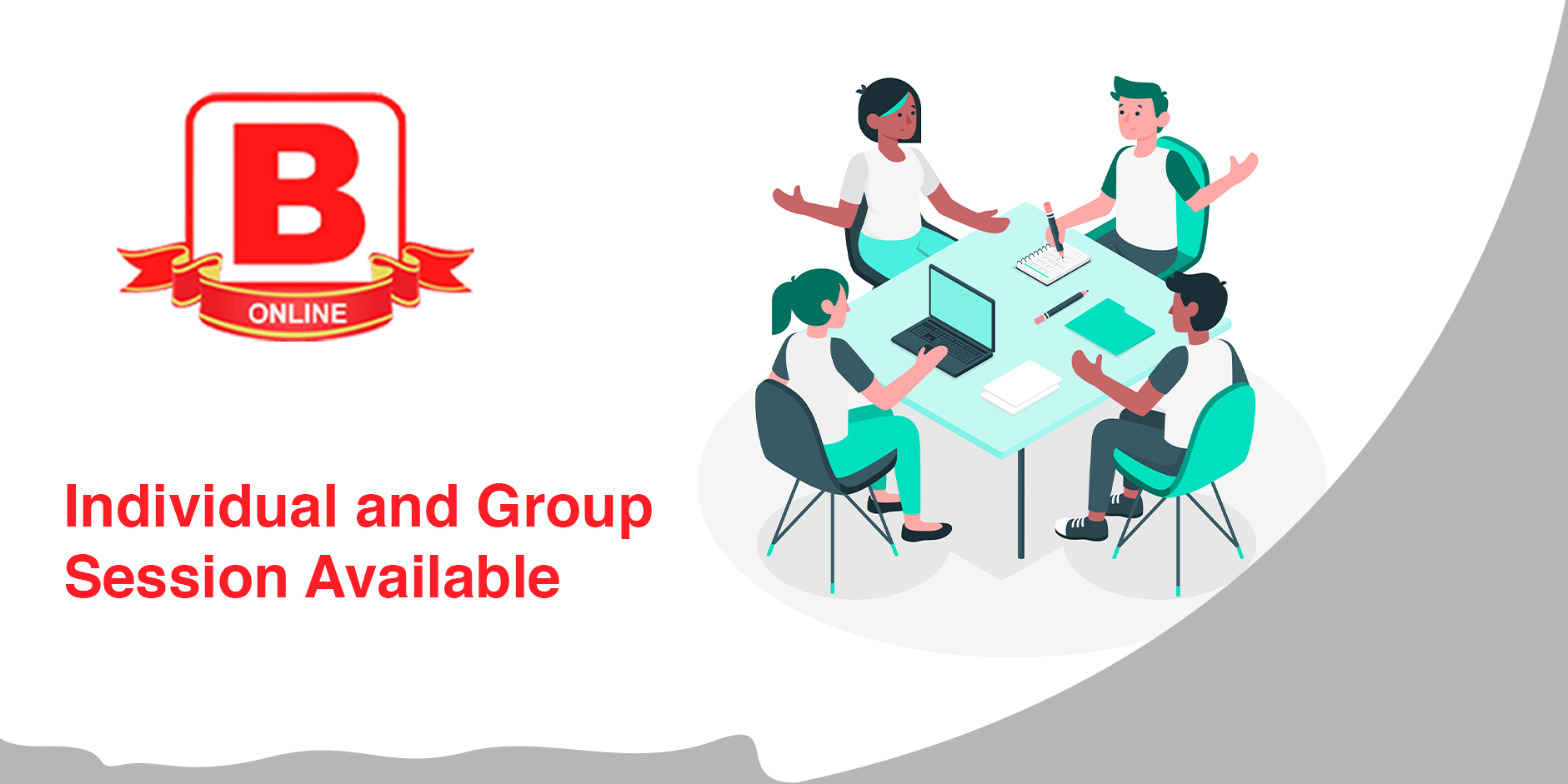 Learn from National and International mentors
BSL Provides training from National and international mentors, whose videos are already uploaded to our official youtube channel. A student can pick one of the best native or international trainers out of them and go ahead with the classes.
Quality training with proper weekly assessment
We provide an online test for Speaking, Reading, Listening & Writing making them more habitual in learning a language, British School of Language is an institute that uplifts students from the core level of the language to the proficient level. Quality assessments and training are crucial for our students to give their best while learning.
Offline centers
We have many offline centers in India, offline classes are one of the best and traditional methods of learning still opted for by the majority of students, As it helps students to learn new skills, At BSL offline center students can be directly motivated by the trainers and could be involved in several interactive activities which could make learning fun and interesting.
Authentic certification courses
Provides certification after course completion, which ensures the authenticity of an institution. This certificate would give knowledge that you are professional and your work would be qualitative in addition to that would also help to fetch better job opportunities.
Free demo session
The best thing which makes BSL stands apart from others is the free demo session given to all the student who enquires about the courses, AS by giving free demos student could come to know about the quality training provided at BSL
24*7 student support available
The most important thing is that we at BSL understand student(s) needs and provide a platform where a student can feel free to raise any concern they have at the time of taking classes with BSL. Whatsapp: 8009000014 Email: info@britishschooloflanguages.com Twitter: British School of Language Take note of these to contact us 24x7 and we are always there to assist you
Most clicked website in Asia
BSL is one of the best institutes not only in India but in the entire world, It got established in the year 1971, and it(s) almost more than 40 years we have been training students in various languages, that(s) is the reason it(s) trusted Institute as we have trained several students so far for various languages. It is one of the reasons that we have the most clicked and reviewed websites.
Learn with foreign and India students
BSL provides you a platform to connect with India and foreign students, which means students not only from India but also from different foreign countries like the US, Canada, Denmark, Kuwait, UAE, and many more could come together and learn together, This is extremely beneficial for the India students as they learn and explore the accent spoken by an individual in various nations, so in short, they are a lot more to explore and learn.
16hours nonstop batches
British School of Language offers nonstop 18 hours back to back online classes from ( 6:am to 10:pm) IST this flexibility in time helps the students to choose time for the classes at their convenience. Customized and flexible classes for everyone.
Best online German language course
BSL provides German language courses both online and offline, where students can choose and learn at their own pace. Learning online with ppts, pdfs, videos, audio clips, or using the traditional method of learning like classroom study including worksheet options is available a student could easily select between online and offline courses for beginner or advanced levels.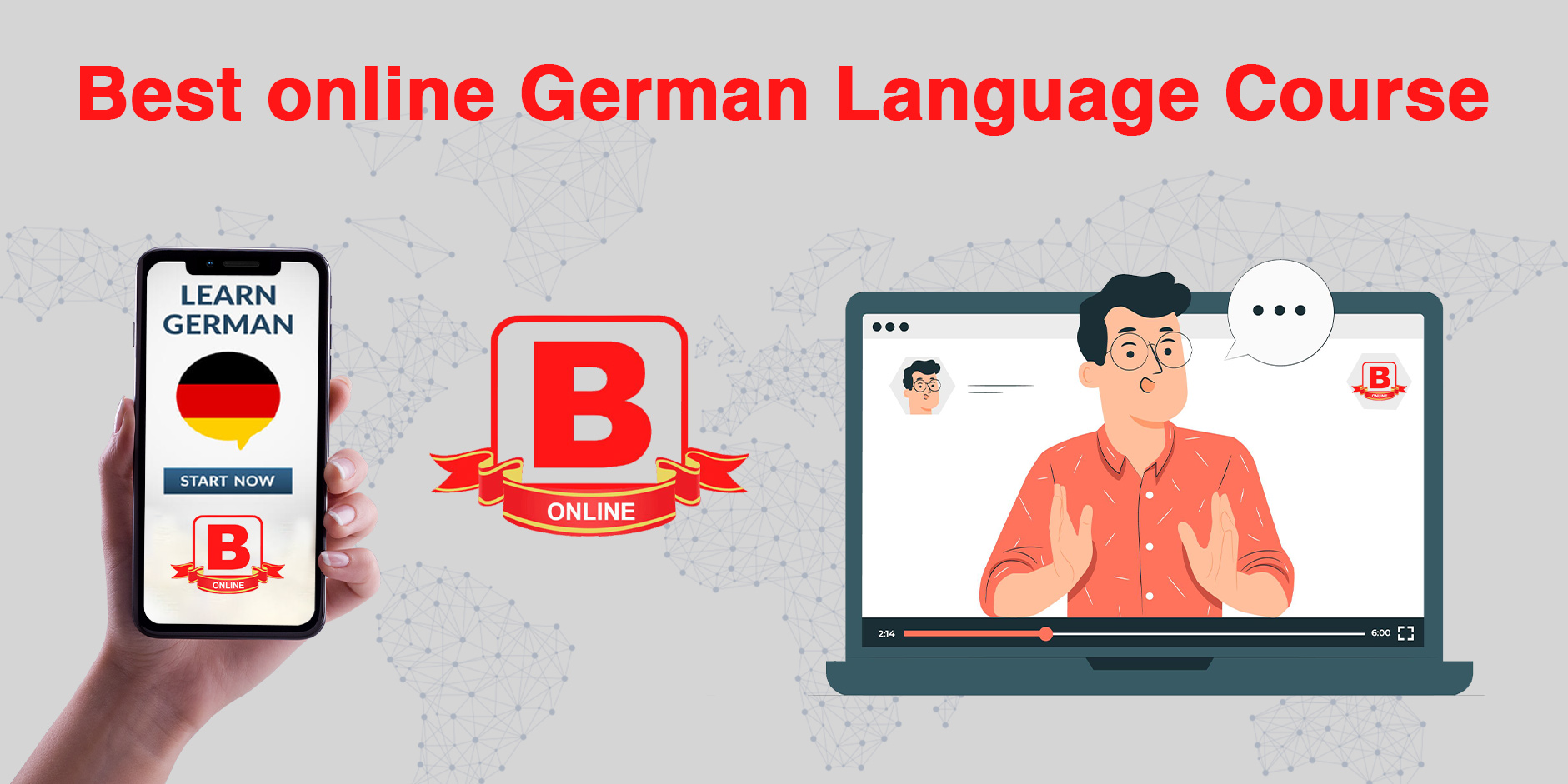 live and recorded session
Online live classes have a benefit there is no doubt to it as the communication, training, and interactive session which could be provided in a live session is not available in the option in pre-recorded session, but in case a learner misses any class due to any reason than this pre-recorded session would be of great help as he would not miss anything and would be able and keep a proper pace with a batch in terms of learning.
Weekly feedback and assessment
BSL always tries to ensure that quality learning should be provided to the students and that could be tracked only when weekly feedback and proper assessments are done. BSL has a separate team of people who are engaged in taking feedback from the students at regular intervals, As this is the only way to improve a student(s) performance.
Trainer change facility
We believe in quality training and our team is available 24*7 for that, if at any point of time during the course you feel unsatisfied and have any issue related to the trainers teaching style, you could request a trainer change and the request raised by you would take maximum 48 hours to approve.
Pay and start classes from next day
BSL is working with a big team of trainers and we make sure that the maximum wait time should not be more than 24 hours to start with the course. The moment a student gets registered for a course the very next day his classes could be started
Provide courses at a moderate cost.
German language course fee is quite moderate and affordable. Starting at 12700 onwards for each level.
Best in the study material
It took years to make the best study material for you, we do keep track of the things getting updated with time and make changes in the syllabus from time to time, BSL provides well-researched and effective study material to all the students so that they could be an eloquent speaker of that language
Application on Google play store and ios
A student must simply search BSL-British school of languages. Our Application will provide you with all the necessary details of the courses.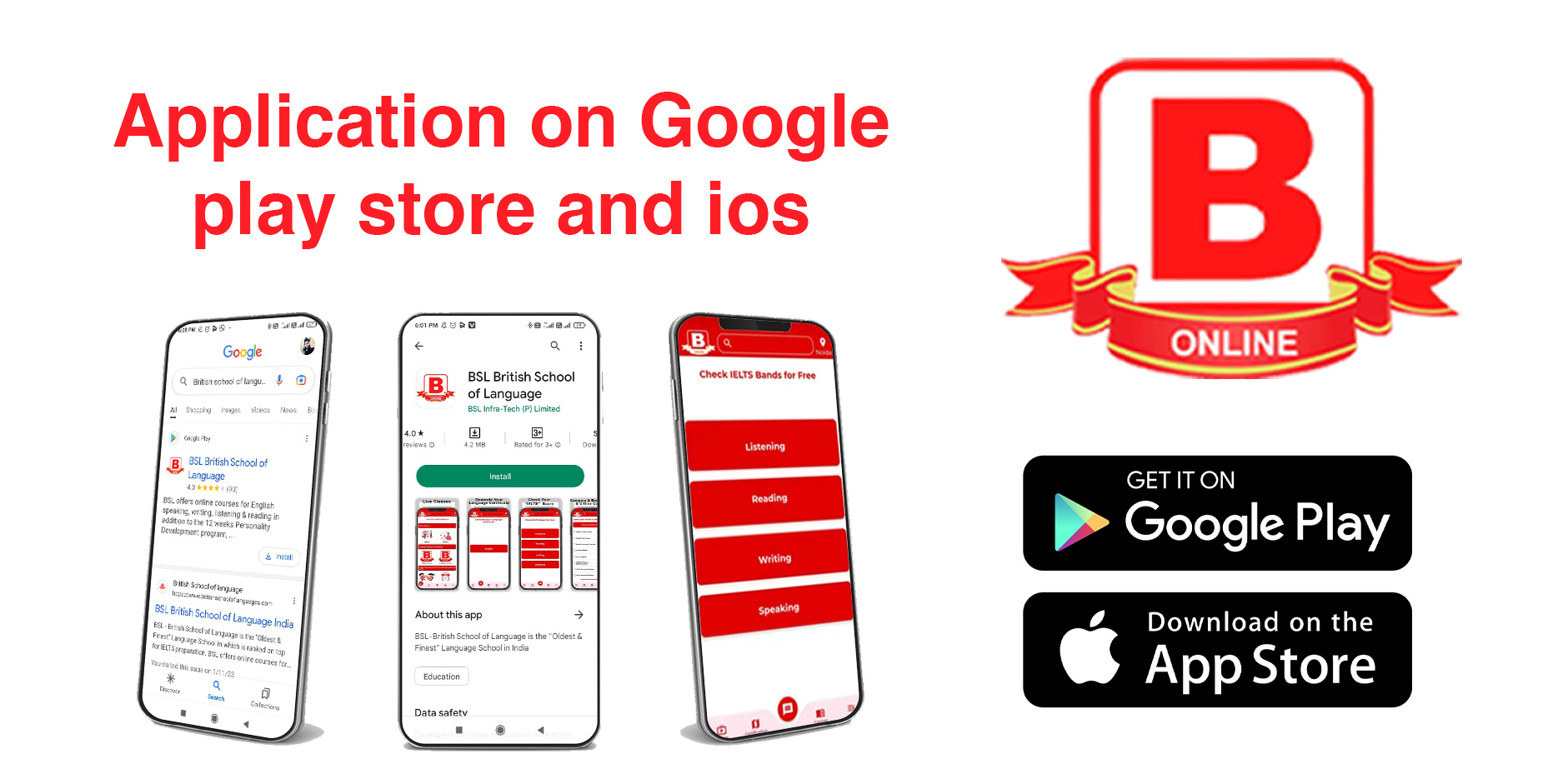 Oldest and finest institution
We have been training students for the German language for years, that is the reason we could win the trust of the people, As we have delivered the best results in terms of training students for the German language. The website of BSL is one of the oldest to provide you with information related to the courses in the easiest manner.
learn and work with us
BSL provides the best training by highly qualified trainers across the globe. If you wish to work with us after course completion does feel free to reach out to us and become a BSL-certified language trainer.
International offices
BSL is one of the oldest and finest Institutes, which has spread wings across the globe too, our offices are located in different countries of the world such as Germany, Dubai, etc…
Helps in getting admission overseas
After learning the German language with BSL if you want to relocate to Germany for study or work, we provide full guidance for that.
Compare courses before enrollment
A learner could easily compare the courses available on our website before enrollment. And then take a just decision.
A1, A2, B1, B2, C1, and C2. Common European Framework for Languages, CEFR
BSL compliance with CEFR is beneficial, as it ensures the certificates you get will be recognized from an employer aspect, as CEFR shows that training is rounded as a substitute than focused on one aspect, which affords higher assurances and boosts the employment aspects.
Combo offer
We do provide combo offers if anybody is enrolling for 2 levels like A1 and A2 together and has the benefit to attend English group classes for a month without any charges.
Coupon codes
BSL provides special coupon codes to existing students, which facilitate them to avail of various discounts and offers.
Leading in online German classes
We are leading in providing German classes online, for feedbacks quora reviews can be checked, and training more than 10000 students in a year.
Practice session for clearing the Goethe exam
One who is enrolling to learn the German language with us always has a prime objective to clear the international exam name, Goethe. After completion of every level. We provide enough exam practice to a candidate so that he may not face any hurdles while appearing for that exam and easily clear that with flying colors.
EASY ACCESSIBILITY:
The entire course is designed very systematically at the British School of languages so that it could be easily accessible by the students. All ppts and pdfs related to all the languages are shared with the students to make learning easy, interesting, and playful.
FIRST TO START ONLINE German CLASSES
The British school of languages is the first one to start online German classes and provide trainers from India and overseas as well as per the student requirement.
Facilitate best study material, Books are available on Amazon, Flipkart, and Google books
German books are easily available on these platforms, these books are written and designed by top-notch certified trainers to the best of their knowledge in a language to provide enough guidance to the learners.
structured group classes or customized learning with a personal instructor
Well-structured group or personal session, Runs in a proper format aims to help students to achieve their target to learn a language and learn to the fullest. In group sessions, there are a maximum of 4 to 5 students so that equal attention could be given to all. And in a personal session, a trainer is aligned with a student who takes the course ahead.
Highly trustworthy certificate course
Bsl provides course completion certificates to the students after clearing each level with flying colors, primarily based absolutely on the (CEFR) pattern. These certificates could be a key tool for learners to build and showcase skills to advance learners.
Course for all age groups
British school of languages provides language courses for all age groups, from pre-primary to primary to senior secondary.
Most trusted and oldest website
British School of Language has been ranked number one in winning the trust and love of millions of students for which quora reviews could be checked, working professionals, homemakers, and kids who took classes from BSL in the past, it has met all their expectations and following the same since years. The website of BSL is one of the oldest to provide you with information related to the various courses.
Practice session for clearing the DELE exam
One who is enrolling to learn the French language with us always has a prime objective to clear the international exam name DELE, After completion of every level. We provide enough exam practice to a candidate so that he may not face any hurdles while appearing for that exam and easily clear that with flying colors.
Become Linguistically Smart-
The courses are aimed to make you linguistically smart so can read, write, listen and speak in French effectively.
Organize your Course-
BSL will help you to plan your course on the basis of what is the purpose of your course you may choose the timing of the classes, the trainer that will teach you, and much more.
Customized Sessions- BSL also offers customized sessions for each level
which you can enroll to revise the syllabus from a specific level.
Learn with trust-
BSL has been providing language courses for years and educated many to date.
Oldest and finest -
Bsl is one of the oldest and finest institutions providing quality training and education.
Realism:
physical existence in India The British school of languages has a physical existence all over India and is now expanding internationally too. One can easily locate us on Google maps. All our centers have world-class infrastructure which provides the comfort and latest smart classes and techniques required for better learning.
Intensive course or Extensive course
The British School of languages offers both intensive and extensive courses to French language learners, those who have a time crunch but would like to have enough know-how of the language for them intensive courses are designed. On the other hand, those who could devote enough time to learn a language for them extensive courses are made. So the course is customized as per the student(s) requirement.
Guide clearing International exam of the German language
British schools of languages follow the standard and internationally recognized CEFR pattern which is approved by all the international testing organizations for checking language proficiency.
PERSONAL ATTENTION
The best part is personal attention to everyone even in group batches, As the batch size is quite compact, maximum of 5 students in a batch. international exam to be given for the German language. The internationally recognized German exams are the DSH, the TestDaF, and the Goethe Institute examinations, which cover all CEFR levels, from A1 to C2. you're planning to study in any German University where the medium of communication and instruction is not English. In that case, you will have to pass one of the two German fluency exams, i.e., TestDAF or DSH. All German universities and institutions of higher education recognize the TestDaF and DSH certificates. The Goethe-Institut or Max Mueller Bhavan in India conducts the Zertifikat Deutsch exam at SIX centers in Bangalore, Chennai, Kolkata, Mumbai, New Delhi, and Pune. The exam is held 5 to 6 times a year, and the exam fee will depend on the level you decide to take.
LEARN CERTIFIED GERMAN WITH NATIVE TRAINER
If you desire to learn German, you are not the only one; millions of individuals learn the language daily around the globe. German is a language that portrays a rich ethos and history. The German language can take you around the globe, with orators all around Europe and even in parts of Africa, North America, and South America!

Learning the German language is a task worth pursuing. With the precise technology to direct you in your drive, you will see your pains pay off in so many ways. Undeniably, even overseas, the German language is by all justifications is of unbelievable interest. The German language comprises eight times the number of words as the English language.
REASONS TO LEARN GERMAN?
Here are just a few of the causes why it is a great idea to learn German:
Build New Networks With Loads Of People Across The World Boost The Learning In Other Related Languages, Including English Gear Up Your German Corporate Skills To Assist You In The Worldwide Economy Reside In German-Speaking Countries With Assurance Inspire your mind and keep your psychological powers sharp British School of Language is the most reputable Institute training foreign language since 1971. We were the pioneer to present German as a language and since then there is no looking back. British School of Language offers an online German course that shows all the degrees of German. These are evaluated under the Common European Framework of Reference for language (CEFR). It is a universal body that portrays the language speaking edge of speakers. As shown by CEFR German is categorized into six steps of learning.

A1 - Beginner
A2 - Elementary
B1 - Intermediate
B2 - Upper Intermediate
C1 - Advanced
C2 - Master Proficient
GERMAN COURSE A1 LEVEL:
A1 level is the most fundamental degree of German language learning and there are five additional levels after.
A1 LEVEL STUDENTS CAN
Comprehend And Utilize Very Elementary Expressions To Gratify Actual Needs. Familiarise Themselves And Enquire About Individual Details. Interact Merely If The Other Person Speaks Gradually And Clearly. They Can Get Some Info About Personal, Household, Environmental Components, Etc. British School of language has online and offline courses available for learning German. We teach online German course A1 level with the help of skilled staff at a completely reasonable cost.
GERMAN COURSE A2 LEVEL: ELEMENTARY
At the A2 CEFR level, a language learner can: Comprehend Mostly Used Expressions In Most Parts Such As Personal, Professional, Etc. Complete Routine Chores That Involve A Direct Transfer Of Info. Define Substances Of Immediate Necessity In Simple Terms A2 level is the basic level of German language learning above the A1 level and there are four extra levels followed by it. British School of language has offline and online courses available for learning German.
B1 LEVEL: INTERMEDIATE LEVEL
The B1 level is above the A2 level and there are three additional levels after it. It is the third level of the German language that includes Grammar, speaking, reading, writing, listening, vocabulary, pronunciation, and so on.
AT THE B1 CEFR LEVEL, A LANGUAGE LEARNER CAN:
Comprehend Points Concerning Family, Profession, School, Or Ease-Related Themes. Handle Most Travel Conditions In Parts Where The Language Is Spoken. Generate Simple Texts On Topics Of Personal Attention. Define Experiences, Proceedings, Dreams, And Drives, As Well As Views Or Tactics In Brief. British School of language has training fundamentals and online courses open to educating German.
B2 | UPPER-INTERMEDIATE
At the B2 CEFR level, a language learner can:
1. Comprehend The Main Concept Of An Intricate Transcript Such As A Technical Article Related To Their Arena.
2. Impulsively Interact Without Too Much Tension For Either The Learner Or The Native Speaker.
3. Create A Detailed Transcript On A Wide Variety Of Themes.
British School of Language helps new students in learning the online German course B2 level with the help of talented instructors at a very reasonable expense. Join British School of Language now and learn German with the collective levels without any delay.
THE "C" LEVELS: SKILFUL USER
C1 | Advanced At the C1 CEFR level, a language learner can:
1. Appreciate An Extensive Variety Of Lengthier And More Challenging Scripts Or Discussions.
2. Present Ideas Without Too Much Probing.
3. Efficiently Use The Language For Societal, Theoretical, Or Professional Situations.
4. Generate Well-Defined And Detailed Writings On Intricate Issues.

C2 | PROFICIENCY
At the C2 CEFR level, a language learner can:
1. Recognize Almost Everything Read Or Heard With Comfort.
2. Recapitulate Information From A Variety Of Bases Into An Intelligible Presentation.
3. Express Themselves Using Specific Meaning In Intricate Situations.