The Arabic instructions with BSL function each language and lifestyle training, which capability as you are getting to know the pillars of the language, you will additionally be gaining knowledge of how to use the language in real-world situations. Using our tested immersive language studying BSL Method, you will solely communicate Arabic in the course of your language guides the place you will be speakme immediately with a BSL-certified native speaker. This approach of language getting to know will provide you the abilities you want to be assured the usage of Arabic with different native speakers. The Arabic language has many cultural nuances and with BSL, you will have the chance to center of attention on these components of the use of the language in your classes. Based on your timeline and goals, you can pick out a absolutely customized Arabic route that will permit you to dictate the specifics of what you desire to analyze to permit you to acquire your dreams faster. For greater informal learners, Berlitz affords extra structured Arabic classes.
Why learn ARABIC?
With an estimated 290 million native Arabic audio system in the world and 422 million complete human beings speakme Arabic (including non-native speakers), the language ranks in the pinnacle 10 most spoken languages in the world. Arabic is additionally one of the foremost languages used in the Middle East, making it a hugely vital language for enterprise and tour in recognize to some thing particular to that location of the world.
Reasons to start learning Arabic right now
1. High demand.
2. Gain a valuable language skill
3. Get international experience and a first move advantage
4. An opportunity to learn about the world(s) second largest religion and it(s) cultural significance
5. Allows us to act as an ambassador of peace and cultural exchange
6. You can choose the dialect that most interests or suits you as per your need.
7. The Money you can(t) ignore
Level 1: (Pro Proficiency- Beginner)
Wide understanding of the Arabic language along with solid foundation to. Learning some important and useful phrases to begin to converse in Arabic. An in-depth look at the history and details of the Arabic language and slowly introducing you to important vocabulary, sentence structure, gramma
Level 2: (Proficiency- Intermediate)
Conversing and dealing with daily life situations in Arabic. Moving on to more complex sentences. Arabic may be a challenging language to master in the beginning, but Level 2 ensures that you are constantly practising and repeating your skills to gain more and more fluency with the help of our trainers to assist and guide you.
Level 3: (Proficiency- Advanced)
Level 3 is the final level of your Arabic course and aims to equip you with the tools to speak Arabic fluently and continue strengthening your skills in the real world solving real problems. At the end of Level 3, you will feel ready to tackle the Arabic language and begin speaking more and more, expanding your skills daily. Remember- It's a process.
What is the Arabic language proficiency test?
Arab Academy's Arabic Language Proficiency Test (ALPT) is the global standard for measuring student proficiency levels in Arabic. There are five fundamental skills that are measured on the exam: Listening Comprehension, Reading, Structure, Writing, and Speaking. The ALPT currently serves as the global Arabic language proficiency standard in terms of reliability and validity. The test is adaptive in nature, allowing participants of all proficiency levels to be accurately assessed
Learn Arabic online with BSL
Thousands of learners around the world are doing Arabic language courses online with Bsl. We have expert Arabic tutors giving their best to teach the language.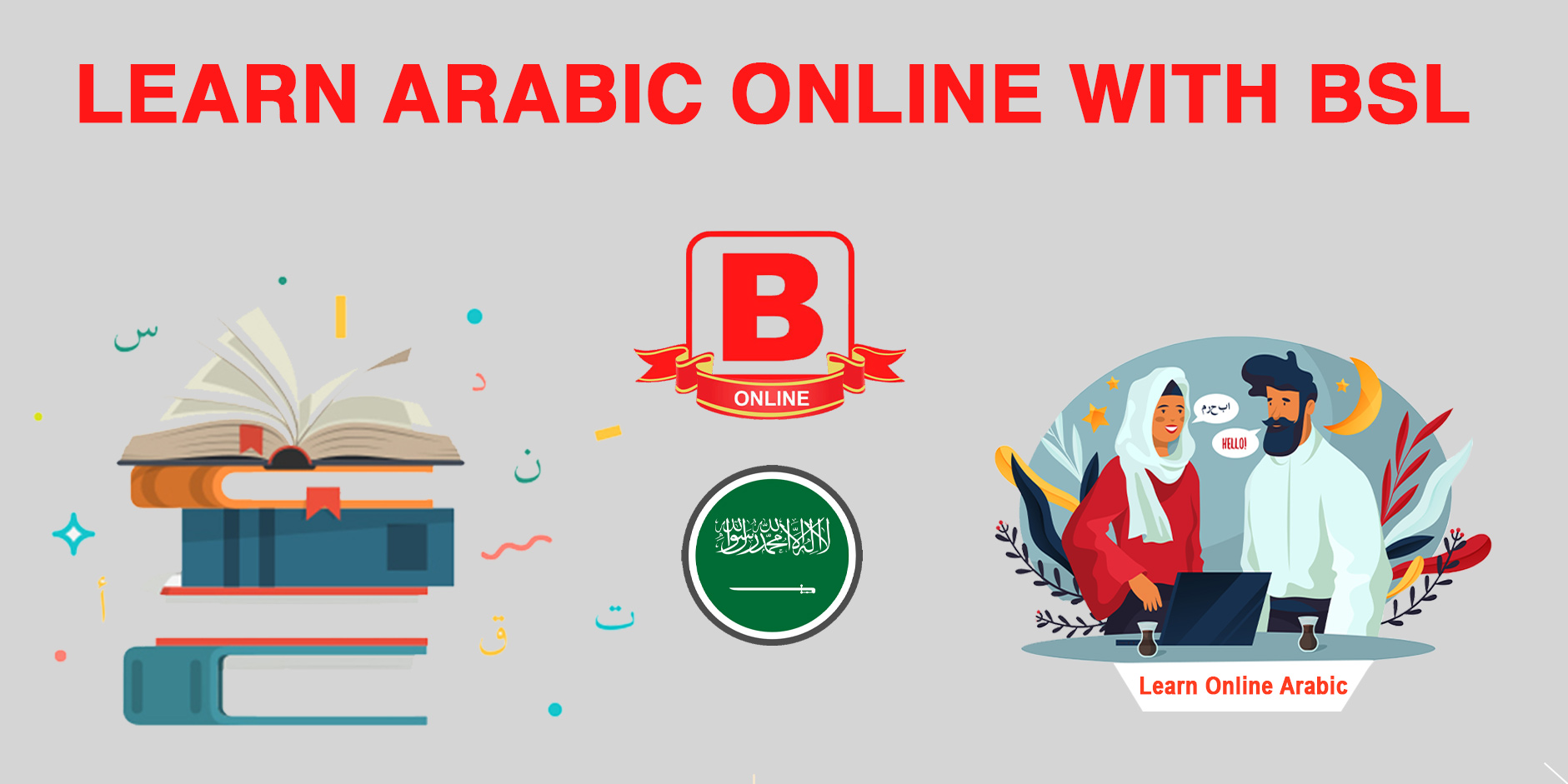 Certified trainers.
BSL is India leading institution. It(s) a quite popular name in the field of providing an Arabic language course from certified trainers who empower learners to learn and use language efficiently.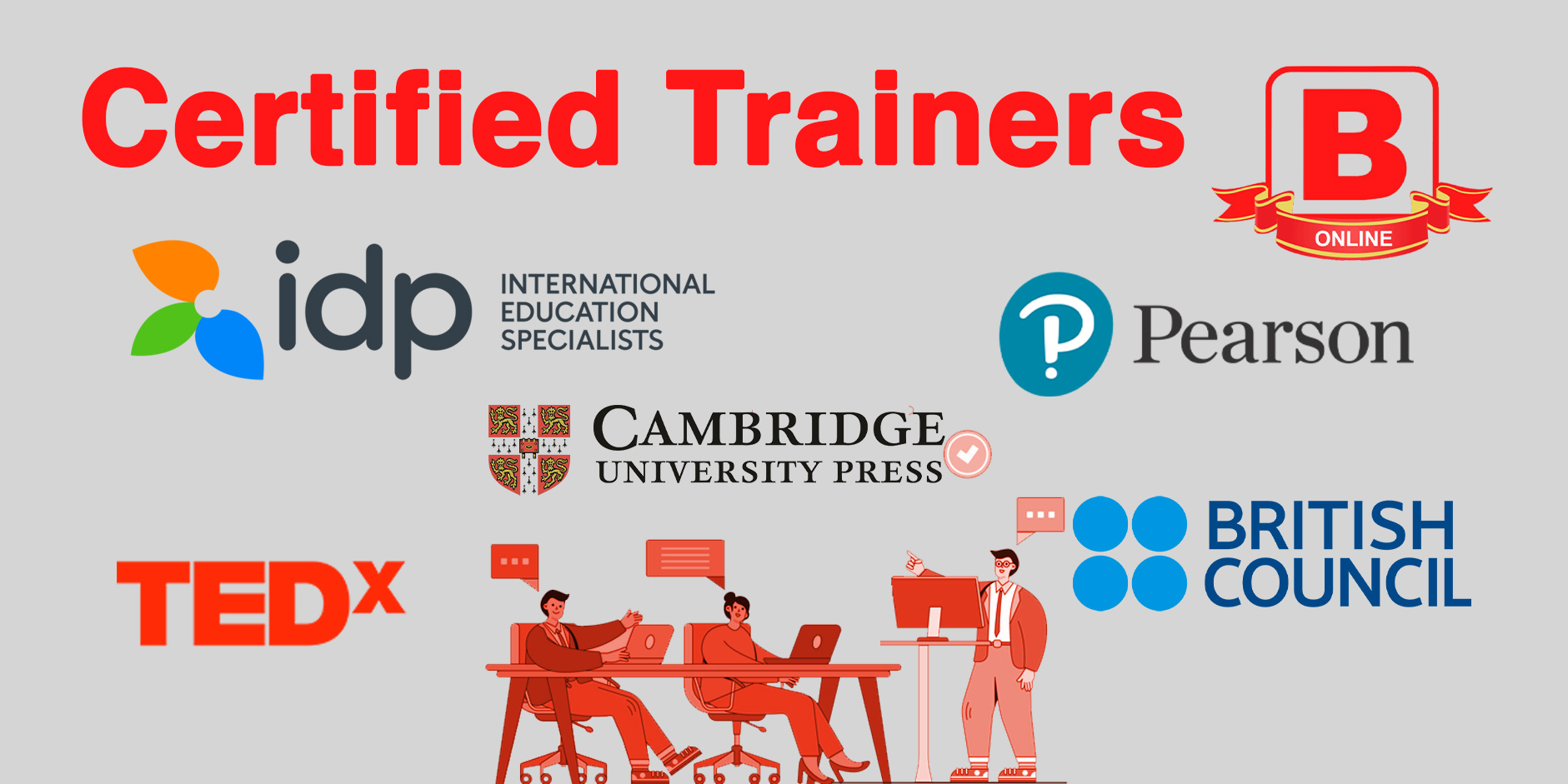 Well-planned structured course.
One best things which you would like about the course is the course structure as it is well planned and detailed.
Experienced and accomplished team.
We are working with a big team of experienced and accomplished trainers as an experienced trainer has enough knowledge and understanding of how to make learning meaningful.
Extensive and intensive training.
BSL provides both extensive and intensive courses as the requirement in intensive course learning can be compact and in extensive courses, it can be detailed.
Oldest website.
The BSL website is super old, trustworthy, and genuine; you could easily get details of all the courses looking for.
Certified courses
We do certify the students after the completion of every level which could be used as language proof when you look for a job.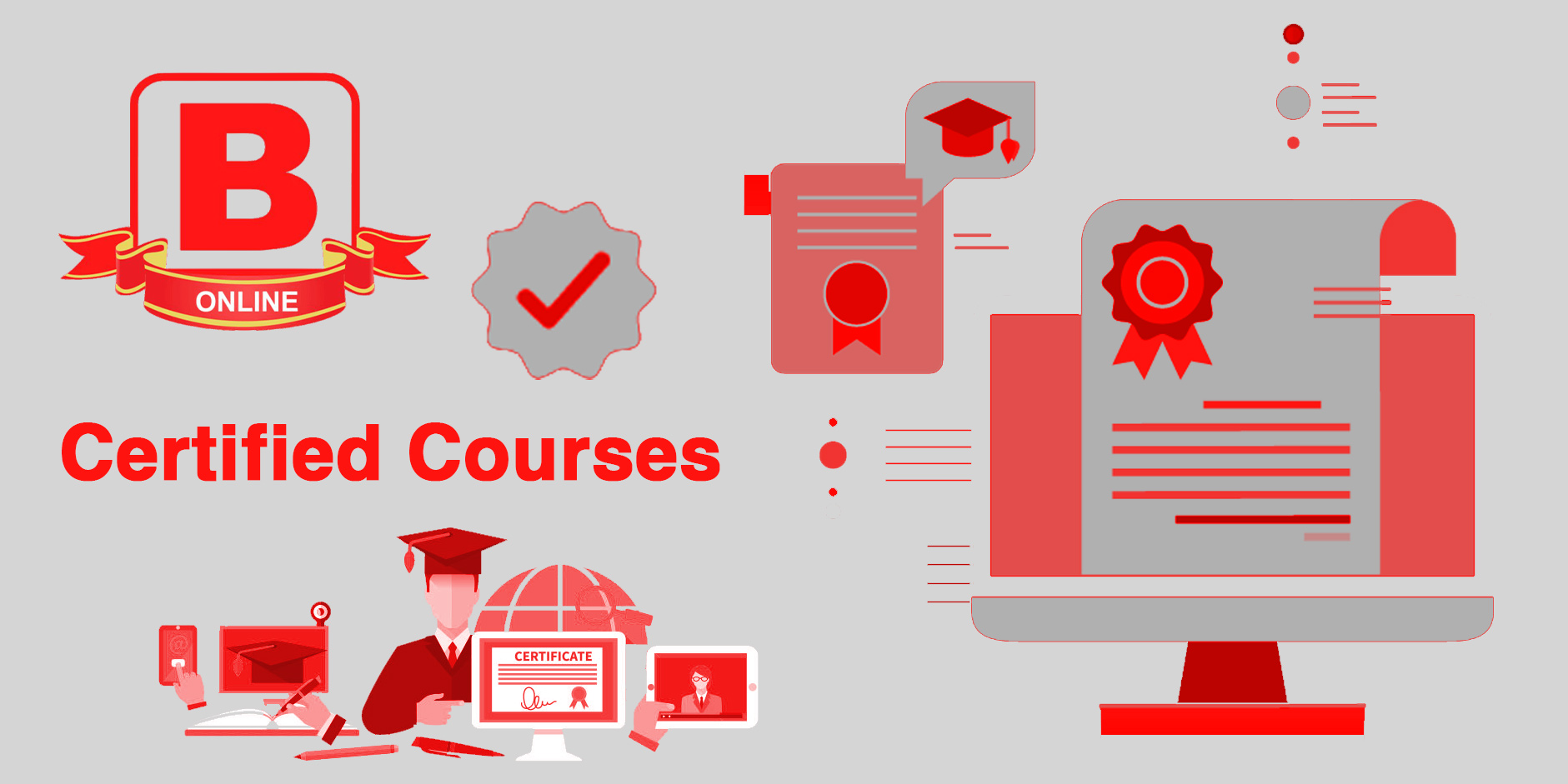 Change your trainer.
If unhappy and face any issue with the current trainer, We do provide the facility to change the trainer at any point in time while doing the course,
Direct touch with team and management.
Once the student enrolled in an Arabic language course he could be in direct touch with HOD and management. In case of any concern, they could directly approach.
Best reviews
You may check reviews on quora to know more about the Institute, Which has been shared by several past students.
First position on quora, justdial, and sulekha.
When it comes to knowing about the Genuinity of an Institute you may read the reviews posted by many of our students and get an idea about the quality of training we offered in a language course.
National and international mentors.
Many students have a keen desire to learn and get trained by native language trainers and here at BSL we fulfill their desire to learn from an international trainer.
Full guidance to crack the standard exam
Many learn the language as a skill but on the other hand many learn to crack a standard exam too, BSL provides quality training in terms of that so that they could clear that standard exam too.
Work with BSL
We do provide opportunities to work with our organization, so you may learn and work with us too.
24*7 Support
The best thing about BSL is that we provide support round the clock, any concerns or query at the time of doing the course with us you may easily connect with the support team.
Oldest and finest
You must have heard people saying old is gold that applies to BSL as well as it is one of the oldest and finest institutions.
Premier institution
BSL is well known and a famous name not only offline but online too. It has many centers all over India and trains a number of students in various languages.
Group and individual classes.
We provide group classes and personal trainer options as per the student(s) wish, In Group classes there are a maximum of 4 to 5 students so that equal focus could be given to all and in personal sessions, a trainer is allocated to a student who takes individual sessions.
Customized course.
Many times students have already been in touch with the language and they aren(t) aware of what level they should go ahead with in that case BSL customized classes are really helpful.
Social media recognition.
As it(s) physically present in most cities it is a well-known name on social media platforms too. (Facebook, Google, YouTube… .)
Congenial environment for effective learning.
Classes at BSL are not only interactive and interesting but also lively and congenial which makes learning playful and real fun.
Batch change flexibility.
Students can ask for a change in batch timings or may join any other batch of the same trainer or any other trainer too if they have time constraints.
Live and recorded session.
Live classes are always informative and interactive as we all are aware of that, But in case a student is unavailable to attend any of the sessions due to any unavoidable reason he may get recordings of the session too so that he doesn(t) miss anything.
Arabic course for beginners.
We provide training from a basic level so that the concepts and fundamentals related to language could be strong and training would be meaningful only when it is done from the beginner level.
Advance course in Arabic
BSL helps to polish the skills in a language and train a learner in a way that he could start from the core level and reach up to the advance level.
Pay and start immediately.
BSL never asks the student to wait after enrolling for the classes as we know how precious time is, so the moment you pay your classes would start within 48 hours.
Application available on google play store and ios.
You may easily download the application on the Google Play store and ios it is easily accessible by all.
Online and offline classes.
We provide an option for both online and offline classes. As still many people have a keen desire to learn in a classroom because it is a traditional way to learn and they consider it to be more informative. But on the other hand some like learning online which saves time in commuting and could easily access classes without leaving the comfort of their home.
Best Institute for Arabic near you!
If you are looking for the best Institute for learning the Arabic language near you then your search has ended because BSL is near you.
Free demo session available.
Free demo sessions with the trainer are really very useful and helpful for the students. These sessions would help students to know about the trainer and the teaching pedagogy before taking the course.
First to start Arabic online.
BSL is the first institution to start an Arabic language course online and has trained a number of students to date.
Course comparison.
You may get detailed information about the course on the website and in case you need any assistance regarding anything our counselors are there to assist you for the same.
Flexibilities and privileges.
Flexibility in batch timings and privileges are provided to all our students. They may ask for a trainer change, or batch change and do take one week off informed leave in case of any extreme circumstances too.
learn with foreign students.
BSL provides an opportunity to learn with foreign students as well, It(s) a wonderful experience for India students.
Training for all levels.
We provide training for all the levels from basic to intermediate and finally to Advance as well.
International presence.
We have our offices located in foreign countries as well like Germany, London, and Uae, and provide full guidance to students planning to migrate for study or Pr.
Certification for all levels.
After completion of every level, a student has full right to get a certificate, They may get e certificate and a hard copy of that too.
Online assessments
Weekly assessments are conducted to track student(s) performance so that genuine feedback could be shared with their guardians.
Crash course for kids.
We do offer crash courses for kids. From the age of 6 onwards, kids can learn the Arabic language with us, We do run kid(s) batches targeting different age groups.
Limited batch size.
In our group batches number of students is only 4 to 5. The reason behind that is to have smooth classes with a limited number of students moreover total focus could be on all.
First chain of language Institutes.
BSL is the first chain of language Institutes, You may find our Institute In all the major cities. Like Noida, Gurgaon, Lucknow, Kanpur…
First generate an online certificate.
We are the first in India to provide an online E - certificate with a QR code that proves the authenticity of a certificate issued.
Rank on top on Alexa
The most remarkable thing is that we have been ranked at the top on Alexa.
Awarded for best course material.
Our team of certified trainers moved heaven and earth to provide top-class study material to the students. The material which we provide to our students has been made after a long research of years because compromising on the quality of learning is not done at BSL.
Trusted by Google.
BSL is one of the most trusted institutes by google and is rated first on various online platforms too.
Best offline infrastructure.
Bsl has many offline centers in various cities and these centers have the best infrastructure and offer multiple facilities too.
Committed to quality education.
We believe in giving quality training, As student satisfaction is of utmost important to us. So here at BSL, we fulfill what we commit.
Crack all Arabic language tests with BSL.
We provide full guidance to crack all standard exams in the Arabic language.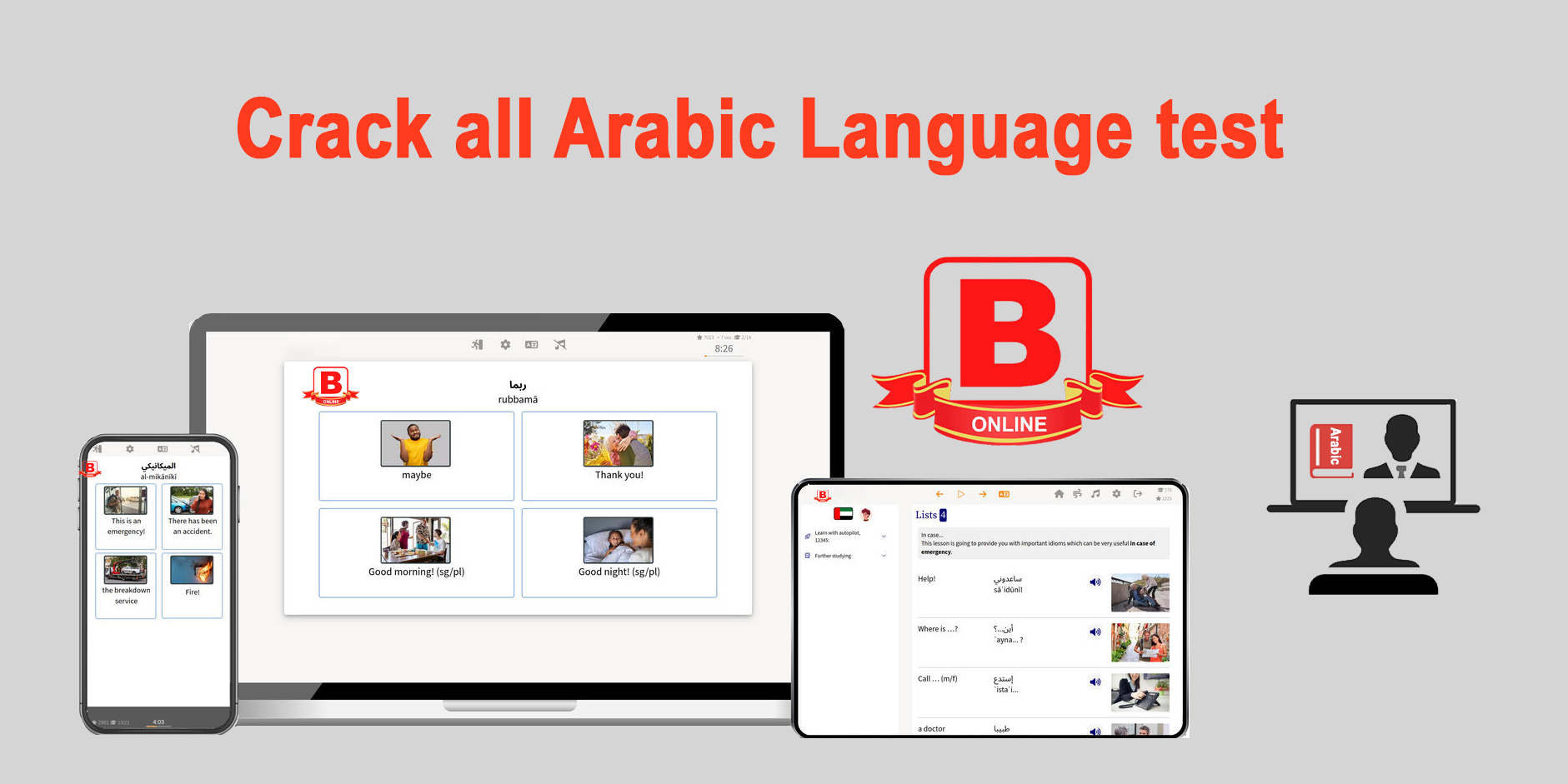 Done with Government registration.
We have met all the standards of government registration like GST registration, certification of incorporation, certificate of labor law, certificate of MSME, and Tan registration.
Most trusted.
Learn with trust at BSL, we have trained thousands of students and helped them to achieve their targets.
The international exam to check Arabic language proficiency is ALPT Where the candidate(s) proficiency in a language is tested on the basis of writing, reading, listening Grammar, and speaking skills.